When your vehicle lacks the "oomph" you wish it had, you do something about it. Take Off® LS Nitrogen Fertilizer Manager works the same way for your crops. Think of it like a turbocharger bolted to your plant's engine. Take Off LS is a revolutionary nutrient management technology that, quite simply, builds bigger, stronger plants. Don't sit idly by when it comes to your crops or your investment. Take matters into your own hands, and get a fast start out of the gate.
Energize your crops
Take Off® LS is a revolutionary nutrient management technology that helps build bigger, stronger plants.
This proprietary formulation is designed to mimic a naturally-occurring molecule within the plant that optimizes the nutrient acquisition and assimilation process. Simply put, Take Off LS allows plants to more efficiently assimilate carbon and utilize nitrogen and other nutrients. The end result is enhanced nutrient use efficiency, leading to more bushels per acre per amount of nutrients applied.
The details
More efficient use of nutrients
Faster germination and emergence
Stronger, healthier plants
Maximizes yield performance
Application Guidelines
Always read and follow label instructions and restrictions before use.
In-furrow
Foliar application
(throughout the season)
Timing
Corn
X
X
V4-V7 or R1-R3
Soybeans
X
X
V3-V5 or R1-R3
Wheat, rice, barley &
other cereals
X
Pre-jointing to flag leaf

Cotton

X
After emergence up to matchhead square stage

Alfalfa, hay & forage crops

X
After emergence and/or after cuttings

Canola

X
After emergence up to onset of bolting
Take Off LS is a flexible nutrient use efficiency product that can be applied at multiple timings, either alone or in a tank mix with commonly-used fertilizers or crop protection products.
The most consistent yield performance and ROI comes from applications made at planting to mid-season, regardless of the crop.
While you don't need to apply more than once per season, field experience and trial data indicate that multiple applications throughout the year can provide additional benefits in plant health and yield.
LEARN MORE
Hear why Take Off LS is a smart choice for better performance.
Managing for Profit: Building Bigger and Stronger Plants
Managing for Profit: Getting the Most Out Of a Shortened Growing Season
Managing for Profit: Maximizing Nutrient Availability
Trial Data
TAKE OFF® LS
Average yield increases:
Trials conducted in 2016 in IA, IL, TN and WI found that soybeans and corn treated with a foliar application of Take Off LS at post-emergence yielded significantly more bushels per acre than their untreated counterparts.
How Long Does Take Off LS Stay in the Soil?
The amount of time that Take Off LS stays in the soil depends on many factors, including application rate, microbial activity, environmental conditions, and soil type. Take Off LS is typically a one-time application with effects lasting up to several weeks or months.
Note that the actual persistence of Take Off LS in the soil may vary based on the specific conditions and management practices used. Contact us for more information on the persistence of Take Off LS in the soil.
What Is Nutrient Management Technology?
Nutrient management technology is the usage of various tools, systems, and strategies to manage the application of fertilizers and soil nutrients in agriculture. It involves leveraging data and technology to understand and optimize nutrient application to improve crop yields, reduce waste, and maximize profits for farmers.
Examples include precision agriculture, variable rate technology, soil testing, crop sensors, and data analysis software.
Does Take Off LS Need to Be Supplemented With Other Crop Protection Products?
Take Off LS is a nutrient management technology designed to improve nutrient uptake and utilization. Farmers can use Take Off LS with other crop protection products as part of an overall crop management strategy to maximize yields and overall plant health. Be sure to carefully follow the manufacturer's instructions and recommendations when using Take Off LS or any other agricultural product.
Is Take Off LS Removed From the Soil When Harvesting Crops?
Take Off LS is a soil treatment that is not directly applied to crops. Take Off LS enhances nutrient uptake and improves soil health, leading to healthier and more productive crops. Therefore, it is not typically removed from the soil when harvesting crops. However, it is always important to follow proper harvest and post-harvest procedures to ensure the safety and quality of the plants.
What ROI Can Be Expected When Using Take Off LS?
Take Off LS: A Real Solution for Real Dollars 
The expected ROI when using Take Off LS can vary depending on many factors, including soil conditions, weather, and crop type. Under ideal circumstances, Take Off LS can increase crop yield by up to 10%, leading to a significant return on investment.
Additionally, the improved plant health and stress tolerance provided by Take Off LS can help reduce the need for other crop protection products. Note that the ROI of using Take Off LS should be evaluated on a case-by-case basis and take into consideration the specific circumstances of each farm.
What's the Difference Between Take off LS and Other Verdesian Nitrogen Fertilizer Management Products?
Take Off LS is a liquid foliar nitrogen fertilizer management product developed by Verdesian Life Sciences to enhance nutrient uptake efficiency and increase yields. It differs from our other offerings in that it is a foliar application, while others rely on a soil application.
Additionally, Take Off LS contains additional micronutrients and can combine with other crop protection products for an integrated approach to crop management. Finally, Take Off LS is designed to improve crop performance under stress conditions such as drought or extreme temperatures.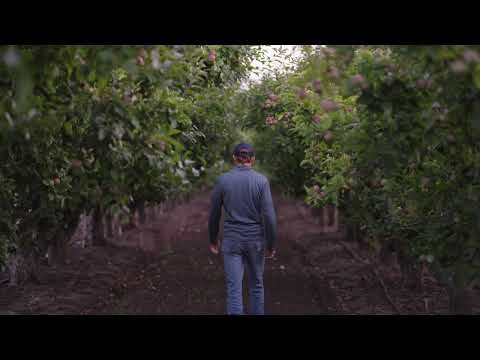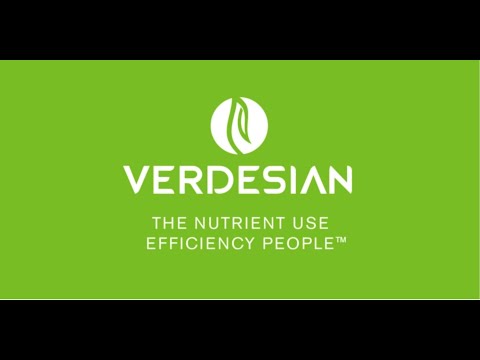 Application Guidlines
Legend
Ask a Specialist
Broadcast
Fertigation
Foliar
In-Furrow
Inoculant
Post-harvest
NutriSphere-N®
NutriSphere-N® Nitrogen Fertilizer Manager keeps more nitrogen available for plant uptake and inhibits...
Learn More
Take Off ST®
Take Off ST® is a seed treatment that helps growers maximize yield potential...
Learn More
Take Off® LS Verdesian Life Sciences Courses
Get in Touch with a Take Off® LS Expert